This complex transformation involved the transfer of paediatric inpatient services from George Eliot Hospital (GEH) to University Hospital Coventry & Warwickshire (UHCW) and development of an innovative new children's service model at GEH.
Our team developed the Business Case and new business model, delivered the public consultation and provided assurance support for commissioners through the implementation of the new service.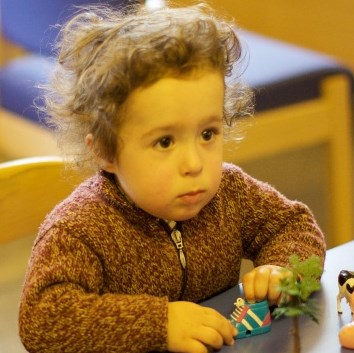 The challenge
In 2011, George Eliot Hospital lost its status as a training hospital for paediatricians. Junior doctors simply weren't seeing a wide enough range of conditions or number of children to develop and retain the skills that they need to be able to provide a safe and sustainable paediatric service. 
The loss of the training status and associated funding for trainee posts left the hospital unable to continue to provide paediatric services based on the historic staffing model. Something had to change. However, reducing or removing paediatrics could directly impact other services at the hospital, such as maternity, while the local community was keen to maintain a local service.

Our approach
Working initially as Arden PCT Cluster, we engaged local providers (GEH and University Hospitals Coventry & Warwickshire and, later, Warwick Hospital) to look at options for different models of care, associated staffing requirements and funding options.  Bringing in additional financial modeling and business case expertise from external consultants, we established a comprehensive team of experts to tackle the challenges ahead.
Engaging with the public, patients and other stakeholders demonstrated a strong demand for retaining local services. Although the option to shut the paediatric department was considered, the hospital trust was keen to avoid destabilising maternity services so a more innovative solution needed to be found.
We conducted thorough capacity modeling, including looking at the number of beds, time of day admissions were made, estimated impact on the ambulance service of changing the model and moving some services elsewhere. 
After careful consideration of the most clinically and financially sustainable options, we worked with the CCG and providers to develop an innovative model based on an approach already in place in Salford.

Delivering the right solution
Inpatient paediatric services are no longer provided at George Eliot Hospital. GEH now operates a short stay paediatrics observation unit, which is open from 8am to 10pm. The unit is staffed by consultant paediatricians and provides assessment, minor treatments and observation within opening hours. If treatment beyond 10pm is required, the child will be transferred to another hospital, usually UHCW.
The number of consultant paediatricians at the hospital has increased. Follow-up treatment for inpatients treated at other hospitals is still provided at GEH and GPs have a dedicated number to call to reach the on duty consultant to discuss individual cases when needed.
This innovative solution enabled the trust to continue to reconfigure paediatrics without affecting maternity services. High quality, specialist paediatric care is still available locally, while complex cases are handled at the expanded paediatrics unit at UHCW. 

Effective implementation
After concluding the public consultation, GEH took on the responsibility for implementing the new service. We supported the CCGs with assuring this process throughout implementation, ensuring that the governance framework established was appropriate. 
We were also able to ensure the detailed work on how the service model would operate was completed. This included provision for increasing beds at UHCW, staff rotas, recruitment of new staff, clinical policies, and clear guidance for the ambulance service so that they knew which children to take where. 
Engagement with the public, patients and other stakeholders continued throughout the project, so that local needs were properly understood and effectively addressed through the implementation of the new model.
 "As this reconfiguration programme took place during the reorganisation of the NHS, the assurance role taken on by NHS Arden & GEM Commissioning Support Unit was particularly important. Continuity was key in successfully delivering the innovative paediatric care model and ensuring the new service was implemented in line with agreed expectations."
Mike Burns, Chief Finance Officer, Warwickshire North CCG 

More on this service