Following the introduction of the Autism Act 2009 and the subsequent 2010 publication 'Fulfilling and Rewarding Lives: The Strategy for Autism', health and social care communities were required to collaborate on the production of a local autism strategy.  Warwickshire County Council and Coventry City Council responded with the publication of their All Age Autism Strategies.
To deliver the strategies, Clinical Commissioning Groups (CCGs) recognised the need to provide an adult autism diagnostic pathway to plug what had been a gap in service. Working in partnership with Coventry and Rugby CCG, Warwickshire North CCG and South Warwickshire CCG, NHS Arden & GEM was commissioned to mobilise the new service, and engage with GP practices to encourage appropriate referrals.
The service went live across the entire region in April 2017, following a soft launch to test the new pathway and procedures.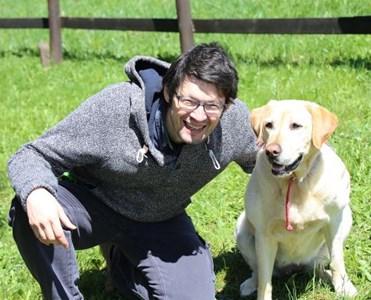 Understanding the challenge
It is estimated that 1% of the population may be on the autistic spectrum. Clinicians also recognise that there is approximately 40% co-morbidity between autism and attention deficit hyperactivity disorder (ADHD). However, there has not been a service in place to refer adults in Coventry and Warwickshire for assessment or treatment. GPs wishing to refer patients have had to do so on a spot purchase basis, often resulting in out of area specialist support which can be both costly for the NHS and less convenient for patients.
In working with Warwickshire County Council and Coventry City Council to develop All Age Autism Strategies, the CCGs agreed to contribute proportional funding to commission an Adult Neurodevelopmental Service for patients with suspected Autism Spectrum Disorder.
In addition, funding has been agreed for combined ASD and ADHD assessments, as well as ADHD only assessments in some areas.

Developing a programme
Arden & GEM has been responsible for project managing the mobilisation of the service. This has involved close liaison with the CCGs, local authorities and local provider, Coventry and Warwickshire Partnership Trust to:
Scope the likely scale of the service
Develop the referral pathways
Develop a GP resource pack
Plan and implement the soft launch and wider rollout.
Drawing on feedback from GPs and patients, we have developed a step by step referral pathway which supports GPs in determining when a referral may be needed and how to access support.
A comprehensive resource pack for GPs provides the necessary guidance to explain how the new service works. This includes links to free training provided by the Royal College of GPs which clinicians are encouraged to complete.
The pack also signposts GPs to the autism portal set up by Warwickshire County Council, which provides a one stop source of advice and guidance for clinicians and patients. This is accessible for partners across Warwickshire and Coventry.

Outcomes
Assessment and treatment for ASD and ADHD in adults is now available across Coventry and Warwickshire. This has plugged a gap in service which will ensure adults are given specialist support where needed. The new service is being provided locally, improving access for patients.
Without a clear indication of likely need, the service has been developed on the assumption of approximately 250 referrals in the first year across the region.
The Adult Neurodevelopmental Service underwent a phased rollout to enable early evaluation of the new approach. During the initial phases, Arden & GEM tested the referral pathways, screening tools and associated support materials, while also assessing demand and capacity based on the actual number of patients being referred. Following completion of the initial evaluation in March, all GP practices across Coventry and Warwickshire are now using the service.
More detailed evaluation, including impact on patient outcomes will take place in the summer of 2017.
"Across Coventry and Warwickshire, Clinical Commissioning Groups are delighted to have commissioned one of the first 'All age Neurodevelopmental Services' in the UK. Providing care closer to home, this valuable service offers assessment, diagnosis and support for adults with suspected Autism and ADHD. The support of Arden & GEM CSU has been instrumental in establishing the pathway and evaluating the impact of the service."
Eleanor Cappell, Contracting Performance Manager, Coventry and Rugby CCG
"Recognition of neurodevelopmental disorders has increased rapidly in recent years and there has been a growing awareness that these conditions have been unrecognised in some adults. Local service provision for these adults has been lacking with patients being referred to centres out of area, or having no access to a diagnosis at all.
The work of Arden & GEM CSU has been paramount in providing a new service which not only gives patients access to a multidisciplinary assessment, but also post-diagnostic support and signposting to services which is critical to a patient's wellbeing."
Dr Sukhi Dhesi, Croft Medical Centre and Dr Andrew Smithers, Park Leys Medical Practice – GP Leads for Mental Health
More on this service