University Hospitals Coventry and Warwickshire NHS Trust (UHCW) knew it wanted to outsource its outpatient pharmacy service but was finding it difficult to progress the project in-house.
By working with NHS Arden & GEM Commissioning Support Unit (CSU), UHCW saw the project go from scope to delivery in four months and initial signs are that the project is on course to deliver positive outcomes for patients.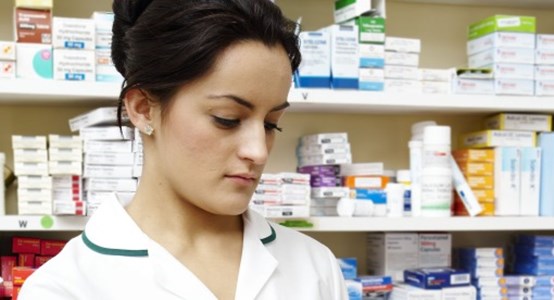 The problem
UHCW needed to increase the size of its experienced inpatient pharmacy team to move its service to a better patient outcome-driven model operating at the ward level. Thanks to a peculiarity of the UK VAT system, the Trust knew that outsourcing its outpatient pharmacy to a private supplier would not only release experienced staff to support inpatients, but would also deliver cost savings in terms of VAT payments. A simple enough idea, but the challenge lay in making it happen.

Delivering the right solution
NHS Arden & GEM CSU was brought on board to implement the Trust's vision. We immediately allocated a dedicated project manager to oversee the project, which was delivered using our bespoke project management system. In scoping the brief, we quickly identified the blockages preventing the project from proceeding and established a positive, partnership-based approach to moving the project forward.
"Although there was a lot of support for the project internally, lack of dedicated project management resources meant that challenges became real barriers. Once we began to unpick those challenges, we found there were simple solutions to most issues which we were able to work with colleagues at UHCW to resolve."
Gabrielle Marsden, Project Manager, NHS Arden & GEM CSU

The project, initially a 12-month pilot, has seen a pharmaceutical group take over the outpatient pharmacy at the Trust. Bringing in its own staff, the organisation operates the pharmacy from within the hospitals and has access to the same systems and drug suppliers as the rest of UHCW.  IT systems and software were adapted to allow access to the required outpatient information while also preventing the service provider from seeing unnecessary information for information governance requirements.
From the appointment of a project manager in May, it took just over four months to launch the pilot scheme, which began in September 2013. Early signs are that the changes will deliver substantial savings, while UHCW has been able to boost it inpatient pharmacy for virtually no additional expense.

Our approach
We have developed our own project management system, designed by the NHS for the NHS, which is fully scalable.
We have built a process and toolkit that draws on some of the best elements of established processes such as PRINCE 2, with the flexibility and practicality required when delivering NHS and multi-partner projects.
Our project managers are fully supported by our integrated team of experts in business intelligence, contracting and procurement and clinical commissioning. Rather than clients funding a large team throughout the project, we simply draw on expertise from other teams within NHS Arden & GEM CSU as and when required.

What we learnt
"It hasn't all been plain sailing" "...the pharmaceutical group has had to adjust to the specialised requirements of the outpatient pharmacy, and in the first few weeks, patients were experiencing delays. However, they have been quick to respond to the problem and have put in place a number of initiatives to improve the service, including increasing the number of staff supporting the unit."
Gabrielle Marsden, Project Manager, NHS Arden & GEM CSU

Assuming successful completion of the pilot, UHCW intends to tender for a more permanent solution to build on the potential benefits of a high street community pharmacy offered to patients and Trust staff.
"The support from the Arden & GEM team, and especially Gabrielle, has been fundamental to the successful and full implementation of this project from concept to go-live in less than 6 months."
Puneet Sharma, Deputy Director of Pharmacy, UHCW NHS Trust
 
More on this service