Over a quarter of a million patients across Milton Keynes are now benefiting from more accurate, consistent and effective healthcare thanks to an ambitious and multifaceted programme, which has seen the implementation of a single integrated patient record system across the area.
During the initial programme, 27 GP practices and 260,000 records were migrated onto a single shared electronic patient record system, together with 12 Primary Care Outpatient Clinics (PCOCs) for areas such as dermatology and gynaecology and local hospices providing palliative care. The project has since been expanded to take in Multi Disciplinary Teams.
The appetite for continued expansion of the system is testament to the substantial benefits delivered to both clinicians and patients.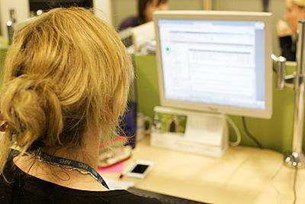 The challenge
Historically, patients in Milton Keynes were being treated by a range of healthcare professionals in a variety of locations without a coordinated clinical information system. In addition to duplicating patient records, and consequently time and cost, clinicians could not access a full picture of the interventions, treatments and medications, which could compromise patient safety.
Working in partnership with Milton Keynes CCG, Arden & GEM Commissioning Support Unit (Arden & GEM) embarked on a programme to implement a single integrated records system across the area.
Arden & GEM adopted a robust project management methodology to ensure the clinicians took ownership of the project and that a full analysis of the potential benefits and requirements was completed at the outset. This found the system needed to:
Enable clinicians within a practice to share information, with the patient's consent
Allow specialist clinicians, Out of Hours doctors, nurses and pharmacists access to some elements of a patient's record
Enable easy access to prescribing information to monitor and manage any potential contraindications
Be secure, with robust systems in place to manage access to the information held
Offer integrated services to benefit patients including arrival/self check-in technology, SMS text messaging for appointment reminders as well as an appointment booking and prescription ordering system
Leading clinical software solutions were assessed for their fit in terms of quality, security, flexibility and cost, alongside a full audit of existing hardware and software in use.
The system chosen, TPP SystmOne, is available throughout England and includes functionality for scanning, SMS messaging, appointment management and patient online access, allowing existing contracts to be cancelled and practice cost savings achieved.

Developing a solution
Working closely with Milton Keynes CCG, we established and collaborated with a clinical group to determine pathways for specific illnesses and conditions. By agreeing a standard pathway, we were then able to set up clinical templates in the system to support business process standardisation across the patch.
Implementation took place over an 18-month period. Each practice migration followed a 13-week programme to ensure data was fully cleansed and checked before the go live date. A detailed training programme was developed in partnership with practice managers and delivered to staff which took in over 600 people in total. This included providing expert 'floorwalkers' to deal with any issues as the system went live, with minimal impact on patients.
Phase two saw the project broaden out to Multi Disciplinary Teams which consist of agencies across the social care system including social services, Age UK, Diabetes UK, mental health services as well as other community and voluntary services. This required a period of engagement to understand their particular business processes and data capture requirements. By agreeing the needs of the users, a SystmOne unit could then be built which facilitates the specific requirement of that service.

Outcomes
Integrated care records are now the norm in this area, with 27 GP practices, 12 PCOCs, the MDT Service, Community Cardiology Services, the hospice and Practice Based Specialist Services sharing 260,000 health records.
More recently, work with Willen Hospice to roll out the integrated patient records involved a thorough re-evaluation of their processes, with opportunities found to streamline work, reduce duplication and improve care. A change to the way information is recorded for hospices means vital patient information such as end of life care plans and patients' wishes are categorised by topic rather than clinician, reducing duplication and making it easier to locate important information.
Following the roll out of the integrated record to PCOCs and multi-disciplinary teams (MDTs), referrals are now instantaneous with more clinical time available to provide better care to patients by being able to follow them up more appropriately.
In strategic terms, MKCCG is now able to analyse individual providers, the patients they're seeing and who is referring to them. Targets to improve the quality of care can easily be identified and monitored.
Clinically-led
From the outset this project was positioned firmly as a clinical rather than an IT project and clinicians have shaped its development throughout. Adopting a clinical change-led approach, designed to support GPs in fully understanding a patient's treatment history and provide an accurate, reliable audit trail has resulted in a willingness to engage with the programme and to champion future developments. Traditional barriers to information sharing have been overcome by putting patients in control of what is and isn't shared on their integrated record.
"I am an avid user of SystmOne. The benefits for GPs are numerous incuding being able to quickly and easily see all the patient information needed, being able to send direct text messages to patients, and being able to permit sharing of records with other health professionals such as physiotherapists or cardiologists. This aids clinical safety and efficiency as well as providing practices with a cost effective solution."
Dr Luke James, NHS Milton Keynes CCG
"We were encouraged to view this project as an opportunity to improve how we did things rather than just switching existing processes online. Arden & GEM's Clinical Systems Team took our suggestions, developed solutions and worked with us to test them before deciding which to adopt. Their collaborative approach gave our team real confidence that the new system would work for us."
Penny McNamara, Medical Director, Willen Hospice