Frailty is a condition that becomes more common as people get older, with implications for both the individual and the health and care system. To cope with rising demand, holistic and sustainable approaches to commissioning and providing care are needed.
In a drive to improve the contribution that proactive case management can make to the health and wellbeing of frail patients, Wolverhampton Clinical Commissioning Group (CCG) introduced a 12 month pilot to provide frailty clinics within a Primary Care Home.
Arden & GEM designed and delivered a mid-point evaluation, using both qualitative and quantitative analysis, resulting in a series of findings and recommendations. The CCG is now in a position to make robust decisions about the future of the service, informed by data, analysis and stakeholder feedback.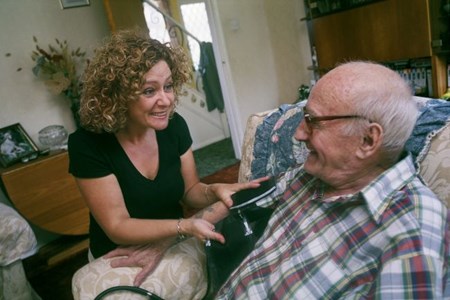 The challenge
Frailty is a condition that becomes more common as people get older. Around 1 in 10 people aged 65 years and over are frail, rising to between a quarter and a half of people aged over 85. Frail older people are at greater risk of falls, disability and admission to hospital or a care home. They are also at higher risk of medication side effects and have poorer outcomes from surgical operations.
With demand rising, fundamental changes in the way that services are commissioned and provided are needed to support holistic, sustainable approaches to the care of older people with frailty. To tackle this challenge, Wolverhampton CCG developed a pilot – using primary care transformation funds – to introduce proactive care frailty clinics within a Primary Care Home. The service commenced in May 2017, with agreement that a mid-point evaluation would be undertaken after 6 months.

Our approach
Arden & GEM was tasked with completing a mid-point service evaluation to determine:
Is there evidence that the service is meeting its objectives?
Are the benefits outlined in the business case being realised?
Should the service be formally commissioned or stopped?
Does an alternative approach to the current model need to be considered?
The aim of the new service was to proactively case manage those over 60 living with severe frailty in order to encourage healthy ageing and promote physical activity; thereby reducing attendances at A&E and unplanned hospital admissions.
The service identifies patients that are categorised as severe through the electronic Frailty Index (eFI), who are then invited to attend a clinic. At the clinic a Healthcare Assistant undertakes a holistic assessment of the patient's health and wellbeing needs while a clinical pharmacist undertakes a medication review, using the stop start methodology.
Evaluating whether or not a pilot of this nature is meeting its aims and objectives can be challenging. Patients in the 'severe' category of the eFI have complex health issues and co-morbidities which makes assessing the impact of attending a clinic, on primary care appointments and emergency attendances and admissions, difficult.
Our Specialist Strategic Service Improvement team utilised our tried and tested evaluation methodology to design a process, consisting of both qualitative and quantitative analysis, to address this.
A qualitative review was undertaken by interviewing key professionals involved with service delivery; namely the lead GP, Healthcare Assistant and Pharmacist. A specifically designed patient questionnaire was used, to gather feedback on the experience, staff, format, content and communication within clinics – with a 38% return rate achieved.
A quantitative review took place covering:
An audit of patients seen in frailty clinics and the impact on use of primary care and urgent and emergency care
Savings achieved through medication reviews
Analysis of patients attending clinics who now have a care plan developed and other interventions identified
Analysis of patients identified with a long term condition and as severe/moderate on the eFI.
The CCG was kept fully informed and involved on the progress of the mid-point evaluation via a series of meetings and briefings. By working closely together, project barriers could quickly and readily be identified and overcome.

The outcomes
A mid-point evaluation report was completed on behalf of Wolverhampton CCG. As a consequence of the evaluation findings, the pilot will continue for another 6 months with clearly defined areas for further analysis and investigation.
Value for money
As discussed previously, evaluating the impact of the pilot on emergency attendances and admissions is difficult. By cross referencing an audit of patients attending clinics with frailty emergency costs for the Primary Care Home, the mid-point report has indicated that annual savings of £29k from admissions avoidance could be achieved.
The projected annual saving from the medication reviews is £15.8k. The business case had predicted that these savings would cover the cost of the service, however, the evaluation concludes that this won't be the case.
However, taken together, the two figures do support an initial conclusion that the service is offering value for money.
Quality of service
A series of recommendations was made to improve the quality and efficiency of the service covering communication, contract monitoring, information and data sharing issues, access criteria, service gaps and value for money. A specific focus was given to the need to understand the impact of potential overlap and risk of duplication with management of patients with long term conditions within primary care enhanced services
The recommendations made for improvement will ensure that the service continues to develop to meet the needs of patients while enabling a more comprehensive evaluation to be completed at the end of the pilot.
"The Arden & GEM transformation experts were very approachable, with an extensive knowledge of health and social care services. The project manager was easily able to develop working relationships with key stakeholders across partner organisations. The service provided was efficient and exactly what we needed to develop the clinics further and review how we can take this innovative proactive care service forward."
Claire Morrisey, Solutions & Development Manager – Long Term Conditions and Frail Elderly at NHS Wolverhampton CCG
 

More on this service