In order to establish a new pathway for airborne High Consequence Infectious Diseases (HCIDs), NHS England needed to put in place a network of centres to provide a national system of service readiness for suspected and confirmed cases.
Through a successful collaboration with NHS England Specialised Commissioning, Arden & GEM's award winning procurement team developed and delivered a process which will ensure the public is protected in the event of HCIDs through a high quality, family centred and value for money service.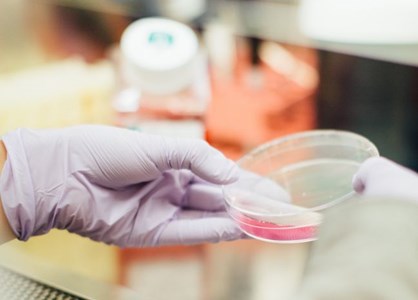 The challenge
In 2015/16, NHS England established the High Consequence Infectious Disease (HCID) Programme to ensure there was an agreed approach to managing the end to end patient pathway for both suspected and confirmed HCIDs. The Programme will in turn guarantee that a sustainable response is in place and is efficiently and effectively actioned, should the need arise.
While NHS England had developed a commissioned pathway for some airborne HCIDs, such as Ebola, there wasn't a commissioned pathway for others, such as SARS and MERS, leaving a gap in provision that could potentially have severe consequences.
As part of implementing this new pathway, NHS England needed to put in place a network of HCID centres which would provide a national system of service readiness, with the ability to cope with small numbers of patients in a safe managed environment.
Units chosen as part of the service needed to demonstrate high quality standards, reliable assurance systems, integrated ways of working and value for money.

Our approach
Through a five month process of determining the approach to market, engaging with prospective providers and running the procurement, NHS Arden & GEM CSU's procurement team successfully secured the award of a two year contract to four providers.
Determining the required provision
To deliver national coverage and ensure equitable geographic access to services it was essential to develop a lotting strategy, which would also minimise travel times for patients and provide access to a regional centre. Given that children are unlikely to present on their own, it was also important to commission a family centred approach, with adult and paediatric services co-located.
To achieve this, three lots were required across the country to meet the envisaged service needs:
Lot 1: North – one centre
Lot 2: Midlands and East – one centre
Lot 3: London and South – two centres.
Engaging the market and running the process
As this would be a new service, the level of provider interest and capability was unknown. A Prior Information Notice (PIN) was published to alert the market to the upcoming opportunity, engage with providers and establish interest.
Given the diverse geography that needed to be covered, a virtual market engagement session was held. This provided an opportunity for interested organisations to learn more about the service requirements, have dialogue with the service commissioners and to raise any questions or queries – before, during and after the session. Eighteen organisations expressed an interest and participated in the market engagement event.
After engaging with a variety of organisations and determining the most appropriate lotting and procurement approach, a one stage open procurement process was implemented in order to establish a network of HCID centres.
Delivering value for money
In addition to increasing the number and range of bids through market engagement, the CSU also sought to deliver value for money by:
Consulting and engaging with stakeholders from both specialised services and public health to assist in the development of documentation and evaluation of tender submissions
Ensuring the service specification was as detailed as possible
Running a legal, non-discriminatory, fair, open and transparent procurement process.
The entire procurement was delivered over a five month period and handed over to the client, for contract implementation, within the agreed timescales.

The outcomes
As a result of strong project management principles and a robust procurement approach, two year contracts (with an option to extend for a further year) were successfully awarded to four providers who were identified as high quality, affordable, family centred and offering value for money.
The new service offers a state of readiness which protects patients, staff and the public from High Consequence Infectious Diseases. Units are able to quickly mobilise to treat patients with a confirmed diagnosis, both adults and children, and to prevent spread.
The network has been operational since April 2018 and selected providers have already successfully dealt with four cases; three of confirmed monkey pox and one of confirmed MERS. 


"Thanks to the collaborative efforts between NHS England Specialised Commissioning and Arden & GEM, we have secured a service that is both accessible to the public and provides protection against the spread of HCID."
Fiona Marley, Head of Specialised Commissioning at NHS England


More on this service