In order to support local health and care systems develop digital strategies which deliver improved patient care and outcomes, NHS England commissioned a programme of work to develop an assessment method.
Led by NHS Arden & GEM CSU, Oxfordshire AHSN, and Greater Manchester AHSN, the 12 month programme developed a place-based digital maturity assessment tool – the Connected Care Assessment. By bringing local health and care partners together, to work collectively in a structured way, a comprehensive methodology and toolkit has been designed and tested.
The toolkit, and a series of accompanying recommendations, is now available to support digital acceleration throughout the NHS.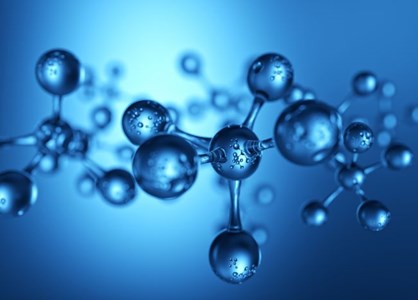 The challenge
With most health and care systems at an early stage of digital maturity, a method was needed for localities to assess and advance their digital strategies.
NHS England commissioned Oxford AHSN, Greater Manchester AHSN and Arden & GEM to deliver a 12 month programme to develop a place based digital maturity assessment.
In addition to the assessment, the programme would also need to:
Secure support from STPs, including a number of positive advocates for the assessment, based on their good experience of using it
Engage senior leaders and boards to build their understanding of how digital contributes and their role
Bring together a diverse range of stakeholders utilising a collaborative, knowledgeable and robust approach to project management.
These objectives were set against a backdrop of the concept of place-based digital maturity not being well understood and existing assessment models being limited in scope and focus.

Our approach
Following Arden & GEM's successful delivery of the baseline evaluation for the Global Digital Exemplar (GDE) programme, the CSU provided transformation support for this new project including supplying the programme management office (PMO) function.
Our priority was to ensure that the programme met its objectives by encouraging local health and care partners to work collectively in a structured way. In order to achieve this, the project was organised and run as five phases: mobilisation, requirements gathering, development, testing and handover. This enabled a clear timeline to be developed and delivered, with identified milestones against each phase.
A steering group was established which included diverse representation from the Academic Health Science Networks, NHS England, NHS Scotland, public health experts and academic experts.
Research and insights
An initial desktop review of existing models and evidence from literature suggested that the assessment should use a comprehensive framework approach.
This research was complemented by a series of interviews and WebEx events to seek views from academics, policy experts, local health and care system representatives and national representatives. This process produced a series of insights and design principles to share with a wider group of stakeholders.
Designing and testing the process
Four workshops brought together representatives from STPs, Integrated Care Systems, vanguards, local authorities and national representatives, including the third sector and patient groups.
The workshops further informed development of the model with refinement taking place after each session. The result was a methodology and toolkit which was ready for promotion, launch and testing.
Testing was undertaken with two pilot sites, with very positive overall feedback received along with helpful learning points for improving the assessment. The testing brought together different stakeholders and enabled them to have a constructive dialogue and build relationships through a structured method.

The outcomes
A 'Connected Care Assessment' toolkit – including step by step guidance for local health and care systems, checklists, templates and prompt sheets – has been produced and will be available via NHS England's NHS Futures Collaboration Platform.
The toolkit has been signed off by the Steering Group and is now with NHS England for consideration as to the best way to support wider adoption throughout the NHS.
This is accompanied by a final report containing a series of detailed recommendations, with a specific focus on strategic positioning, publication and promotion. With a wide ranging insight into NHS change programmes and significant sector experience, our digital transformation team was able to review the report and offer a 'confirm and challenge' function.
"The team from Arden & GEM made a significant contribution to the project. They employed good project management principles and practice to make sure it was delivered on time, and valuable clinical/operational insight to the content development.
Crucially, they worked effectively across a team made up of people from a range of national and local organisations, ensuring responsibilities and dependencies were clearly identified and properly managed."
Rob Parker, Programme Manager at NHS England

More on this service