Community services in Nottinghamshire were fragmented, meaning patients experienced inconsistent levels of care and a lack of coordination between providers, and would often have to travel far from home to get the treatment they needed.
This meant there was a need to radically rethink how these services were commissioned and delivered, sparking a £247.38m procurement project to deliver community services across the area for five years with the option to extend for a further two. The project brought together NHS Arden & GEM Commissioning Support Unit, six Nottinghamshire Clinical Commissioning Groups (CCGs), Nottinghamshire County and City Councils, Nottinghamshire Healthcare NHS Foundation Trust (NHFT) and Nottinghamshire Hospice (NH).
Thanks to a collaborative approach, meticulous planning and use of innovative techniques, Arden & GEM completed the procurement in just 17 months. This resulted in the delivery of integrated patient-centred services and networks with increased focus on out-of-hospital care - transforming the delivery of services to vulnerable people across the county.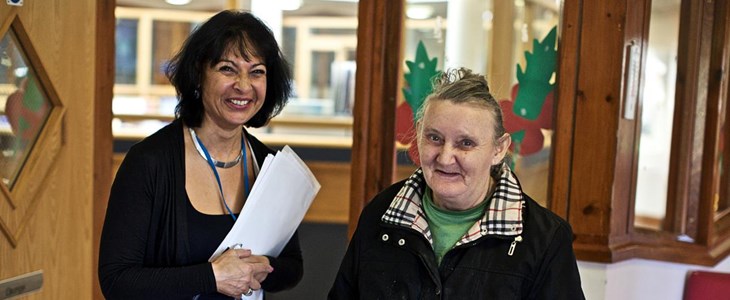 Understanding the challenge
In line with the NHS Five Year Forward View, the project needed to commission coordinated, patient-centred and locality-focused services which could be provided in community settings closer to home.
The scale and complexity of the procurement required an approach which would embrace collaborative working, maximise efficiency and maintain a sharp focus on delivering better outcomes for patients.  This ambitious programme involved working closely with partners and stakeholders, uniting ten separate lots including Adult Integrated Care Teams, End of Life Support, Short Term Rehabilitation, Integrated Community Children and Young People's Healthcare Services and children in care services.

Developing a programme
At the pre-procurement stage, Arden & GEM helped define the service scope and identified an effective collaborative procurement strategy. The whole project team was involved in redesigning the service, with quick decision-making at every management level made possible thanks to a clear governance structure being established at the outset. Key features of project management included:
       A Commissioning Board reporting to the CCGs' governing bodies, comprising senior members from all organisations and patient representatives.
       A Steering Group with representatives from patient organisations gathering monthly to discuss and prepare documentation such as tender questions and award criteria for Board approval.
       Task and Finish Groups responsible for development of specific service specifications/outcome measures/KPIs
       A conflict of interests' guardian and close management of risks through a risk register.

Stakeholder engagement
Stakeholder engagement was critical to the project, including building a culture of trust and transparency across all organisations through a shared vision and ongoing collaboration.
Patients and service users were involved throughout the procurement process, from inception to scoring, to ensure their needs remained at the heart of service delivery. Service users, parents, carers, providers, third sector representatives and clinicians helped develop the model, the outcomes and service specifications. Stakeholders also provided ongoing feedback through smart surveys or through the BravoSolution e-procurement portal at dedicated market participation and co-production workshops. During the engagement events, children, young people and their families had the opportunity to share their personal stories and the difficulties they had faced while accessing a fragmented service for children with complex needs, helping to drive home the importance of developing services which prioritised patient outcomes.
Bidders were invited to deliver presentations and address real-life scenario questions in order to test their awareness of the practicalities of service delivery and demonstrate an ongoing commitment to patient engagement, innovation and service integration. Plus, in order to evaluate bidders from different perspectives, we ensured the evaluation panel was made up of members from cross functional areas, including clinical, quality, commissioning, finance and HR experts as well as patient representatives, parents/carers and a young person.

Use of technology
We made full use of innovative technologies to support the involvement of a wide range of stakeholders, ensure the process was fair and transparent and deliver the programme as efficiently as possible. This included:
       The BravoSolution e-procurement portal to manage the complete tendering process.
       Innovative engagement techniques, including web-based smart surveys and feedback through the e-procurement portal.
       The use of an electronic evaluation tool (Award) to manage the whole tender evaluation process.
We also specified that technology would need to be an important part of service delivery, such as remote care-planning and videoconferencing tools to help patients access services more easily and reduce the need for travel.

Outcomes
Thanks to the effectiveness of the procurement, which was completed in just 17 months, there was a smooth transition into the mobilisation and contracting stages and the new services.
Through the introduction of an innovative and ambitious model of care and reconfiguration of existing services, this project has resulted in tangible service improvements, benefitting patients and service users.
There have also been quantifiable efficiency gains. Over the life of the full 7-year contract, the project will deliver a saving of £12.04m, with further savings and improved quality expected through contract management and monitoring as well as through QIPP incentives.
By combining ten procurements into one procurement approach and making use of the latest technologies, we were able to offer efficiencies, economies of scale and value for money for the commissioners throughout the procurement process. The valuable lessons which have been learnt through a project of this scale and complexity are now being used to develop other procurements and ensure even greater potential for wide-scale collaboration in the future.

"Arden & GEM's procurement and project management expertise were essential to delivering this highly complex project. By working closely with partners and stakeholders, and using the latest innovations, Arden & GEM have helped reshape community services in the area which will improve outcomes for local people."  

Tracey Duggan, Head of Non-acute Contracting, Nottingham North and East, Nottingham West & Rushcliffe CCGs and project lead.

More on this service