In response to growing concerns about the impact of stress and burnout among GPs, NHS Arden & GEM Commissioning Support Unit (Arden & GEM) has been working in partnership with NHS England to procure a national GP Health service as part of a wider package of support set out in the General Practice Forward View.
Against a very tight timescale, we worked with the commissioner to engage fully with potential providers and understand the art of the possible, before progressing with a formal procurement which was completed in just three months (from publication of adverts to contract award). As a result, a nationally consistent service which is accessible to GPs across England will be available for the first time from January 2017.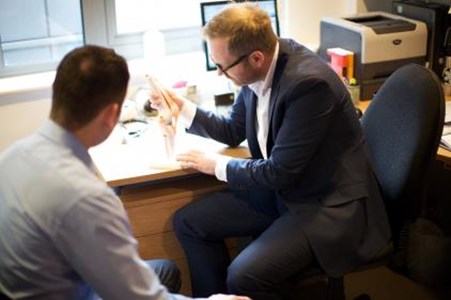 The challenge
Increasing pressures in general practice are cited by the Royal College of General Practitioners and General Practitioners Committee as a key reason for GPs leaving the profession. In 2016, a British Medical Association tracker survey showed that 74% of GPs described their workload as "unmanageable". A Medical Protection Society survey of more than 600 UK members revealed that 85% have experienced mental health issues, with common issues being stress, anxiety, and low self-esteem. A Royal Medical Benevolent Fund survey of over 1,000 doctors in primary and secondary care found that 82% would not contact mainstream NHS services about mental health issues, such as depression or anxiety, partly due to fear of discrimination or stigma from colleagues.
Although some local services have been set up to support doctors, there was no national service in place to give all doctors access to dedicated support.
In commissioning the first national health service for GPs, NHS England was looking to create a service which would be consistent across the country and accessible to even the most remote GP. The primary objectives are:
         To retain a healthy workforce and support return to clinical practice after a period of sickness
         To reduce the perception of stigma amongst GPs who may be helped presently, or in the future, through accessing mental health services
         Maintain a visible nationally consistent offer across England
         To promote easy and timely access to the service, ensuring service user confidence and confidentiality.

Developing a solution
NHS England brought Arden & GEM's procurement team in at the very beginning of the process. This gave us a real opportunity to help scope the service through detailed market research, including looking at what was already out there and what barriers exist which were preventing GPs from accessing existing services.
We began by sending out a questionnaire with the Prior Information Notice to gather feedback from providers and other stakeholders on their experience of providing similar services, views on contract length options and potential financial models. 
Following focus groups with GPs who had experienced mental health issues, NHS England was clear that the new solution must provide parity of access for rural and urban GPs, with access to consultation within two hours of travel, in addition to virtual consultation services.
Recognising the value of face to face engagement, we organised an initial stakeholder engagement day, chaired by NHSIQ. This involved key stakeholders including Medical Directors, Local Medical Committees (LMCs), other professional partners (General Medical Council, Health Education England, National Clinical Assessment Service, Royal College of GPs) and providers of mental health services to doctors. Roundtable discussions enabled us to gain a unique insight into the issues being faced by GPs and what services and delivery models we should be considering.
Two further market engagement days were then held with providers where one of the most fundamental debates was around whether we should be commissioning by 13 regions, four regions or looking for a single provider. By bringing all providers together once again to share our thinking, we provided a supportive networking environment to help potential bidders work together to come up with joint solutions which would meet the single provider requirement.
Drawing on feedback from providers, stakeholders and key NHS England Commissioners and Medical Directors our research led us to conclude that a single national provider would be the best option, with a clear set of services and local access requirements included in the specification for the new service.

Specialist evaluation
It was essential that clinical specialists with local knowledge were involved in the evaluation of tenders to ensure regional centres would provide an accessible and consistent service. In partnership with NHS England, we engaged over 20 subject matter experts, including medical directors with the clinical and local knowledge needed to robustly assess the submissions. This required meticulous, advanced planning and that all assessments were coordinated and reviewed on schedule.

Outcomes
The formal tender was issued early July and was awarded three months later to a single provider under a lead provider model. The successful provider was formally announced by David Geddes Head of Primary Care NHS England at the RCGP Annual Conference on the 8th October 2016.  The service went live in January 2017.
For the first time, GPs who may be suffering from mental ill-health including stress and burnout will have access to a dedicated NHS GP Health Service. As well as helping GPs prevent ill health through earlier support and effective treatment, the service is also designed to help those wishing to return to clinical practice after a period of ill health. It is expected that 1-2% of the GP population may need to draw on the service.
"This has been a complex procurement, both in identifying what is needed from this new service and in commissioning a single solution to ensure parity of access across England. Arden & GEM's procurement team have provided invaluable insight, skills and resources throughout the process which has enabled us to commission this much-needed service efficiently." 
David Geddes, Director of Primary Care Commissioning, NHS England