Fewer people are suffering strokes thanks to a revolutionary IT tool which helps GPs identify and treat people at risk of stroke or TIAs.
NHS Arden & GEM CSU worked with pioneering GP, Dr Yassir Javaid and Nene Clinical Commissioning Group (CCG) to develop the Atrial Fibrillation (AF) Template to support GPs with decision-making and help prevent stroke admissions.
Integrating with SystmOne and EMIS Web, the template provides GPs with an easy-to-use tool, underpinned by the latest clinical evidence and guidance on treatment. With information in one place, the AF template acts as a single resource for GPs and simplifies the decision-making process.
The template has had a significant impact on reducing strokes with more patients receiving the preventative treatment they need and a 5% reduction in stroke-related hospital admissions. The AF template is now used by 13 CCGs across a wide geographic area, with potential to expand further.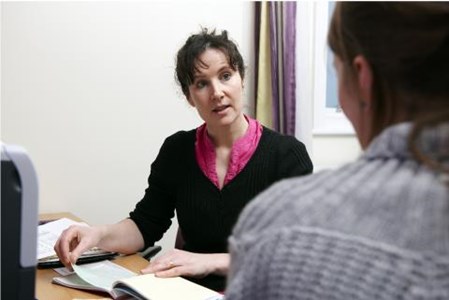 The challenge
Over 1 million people are diagnosed with AF in the UK, a condition which significantly increases risk of serious stroke and premature death. Left untreated, AF patients are five times more likely to suffer a stroke, which can not only have a devastating impact on the patient and their families, but places significant strain on NHS and social care budgets.
Despite recent changes to cardiology and NICE guidelines demonstrating a stronger rationale for the use of anticoagulants in AF patients, this treatment remains underutilised. Research shows approximately 11,600 AF-related strokes could be averted each year if all patients received appropriate treatment, which demonstrates a need to change the way GPs manage AF patients.

Our approach
Arden & GEM, in partnership with Dr Yassir Javaid and Nene CCG, developed the Atrial Fibrillation Template to support GPs with decision-making and standardise care.
"It is my passion to help standardise the treatment of AF patients and deliver evidence-based care – so it is very exciting to see the difference already being made through the use of this template."
Dr Yassir Javaid, Primary Care Cardiovascular lead for the East Midlands Strategic Clinical Network
Our Clinical Systems Team developed the template to integrate with existing clinical systems, SystmOne and Emis Web, which are used by the majority of GP practices. The easy-to-use tool includes:
• Visuals and tick-box questionnaires to guide GPs through patient consultations
• Links to medications and latest guidance
• Automatic calculation of potential risks of anticoagulants versus the benefits, based on the patient's individual characteristics
• Information which is automatically coded into the correct section of the clinical system, saving time and improving accuracy of patients' records
• Automatic updates, which are applied remotely, to ensure GPs always have the most up to date version
Following the initial roll out, GPs attended local training events and received support and mentorship for the first six months to ensure the template is being used correctly and consistently.

The outcomes
Following the initial rollout in the Nene CCG area, there was a significant improvement in treatment and stroke prevention. Using the template to review 553 AF patients who were not on anticoagulants, 365 of these patients were subsequently placed on an anticoagulant treatment.
During this period, there were 46 fewer strokes compared to the previous year. Further monitoring of hospital admissions took place once the template had been embedded into GP practices, which showed a 5% reduction in stroke-related admissions from April 2015 - February 2016. With no other local stroke-prevention intervention taking place at the same time, these results are particularly impressive when considered against a backdrop of an ageing population and a general rise in stroke admissions across the country year on year.
The tool has received widespread interest and has been rolled out to 13 CCGs across a wide geographic area, from Leeds to Norwich. 
"The AF template is making it much easier for GPs to involve patients in shared decision making on the best course of action for patients and we've witnessed a direct reduction in stroke admissions. This not only has an impact on reducing costs to the NHS of hospital treatment, but the template can help CCGs to meet targets on reducing hospital admissions and improving outcomes for patients."
Tim O'Donovan, Transformation & Service Redesign Manager, NHS Nene CCG/NHS Corby CCG

Next Steps
The AF template offers the opportunity to reduce avoidable strokes at scale. Already integrating with SystmOne and Emis Web, any future rollouts would be straightforward and efficient, as the template can be applied and updated remotely wherever those clinical systems are already in place. Given that appropriate use of anticoagulants in AF patients could save the NHS approximately £2,400 per person in averted strokes, the template can contribute significant cost savings in the future.
We are also currently considering how the template approach could be replicated for other conditions, such as diabetes. Bringing together the latest information and simplifying decision-making has the potential to transform the way complex and high risk conditions are managed in the future.
British Heart Foundation, Managing Atrial Fibrillation in Primary Care.
& iii Atrial Fibrillation Association and Anticoagulation Europe, The AF Report
& v NHSIQ, Costs and Benefits of Antithrombotic Therapy in Atrial Fibrillation in England.

More on this service