The Local Health and Care Record (LHCR) programme aims to improve the quality and efficiency of care through the safe and secure sharing of patient information. Exemplar sites will identify and share best practice to allow others to swiftly follow in their footsteps.
To support Sustainability and Transformation Partnerships (STPs) in the Midlands and East of England to successfully bid for exemplar status in the future, Arden & GEM CSU led a programme of qualitative research and analysis to better understand the current status of the region in key areas that support digital patient record sharing.
Following a four-month programme of engagement, research and analysis, there is now a clearer understanding of digital leadership, strategy and architecture across the region, with recommendations for the implementation of LHCRs.

The challenge
The LHCR programme aims to help organisations move from the current position, where each holds separate records for the individuals they care for, to one where an individual's records are connected across the health and care system. This will help professionals to share information safely and securely as well as enabling service users to access their record, irrespective of which part of the system has provided them with their care.
To support acceleration of this programme, eight exemplar sites have been chosen to demonstrate how appropriate and compliant information sharing directly improves the quality and efficiency of care while reducing health inequalities. This will provide a blueprint for others to follow swiftly in their footsteps.
Of the five exemplars and three fast followers chosen, there is currently no inclusion of STPs within the Midlands and East of England. In order to shape and accelerate the development of LHCRs in this region, a better understanding of the digital plans and ambitions of the 17 local STPs was needed.

Our approach
Arden & GEM's transformation experts have worked closely with both NHS England and NHS Digital to support and evaluate the Global Digital Exemplar (GDE) programme. Drawing upon this expertise the team was chosen, by NHS England Midlands and East of England, to analyse the 17 STP regions to provide a better understanding of the key areas that support digital patient record sharing.
Following a qualitative research approach, we worked with the STPs to identify good practice, collaboration, challenges and barriers, with a focus on the following key themes:
Leadership – who is driving the digital agenda and what are the networks that can support this
Strategy – how are these aligned to new models of care which require information sharing across health and social care
Architecture – the scalability of solutions and their ability to underpin delivery of a LHCR.
Research approach
Our multidisciplinary team developed key lines of enquiry for a series of semi-structured interviews with each STP. The areas were shared with STPs in advance, so they could choose appropriate people to be involved in the process. While the majority of interviews were conducted by teleconference, three site visits were also facilitated to support STPs to get as much out of the process as possible. Dialogue also took place with Directors of Commissioning Operations Heads of Technology to understand the regional context.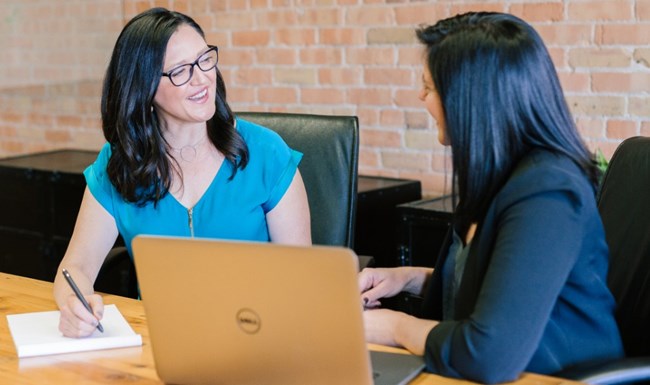 Reporting and analysis
Analysis of the interviews was undertaken to populate a thematic review and enabled the identification of common themes among STPs.
A final report was produced for NHS England Midlands and East of England which used a range of presentation styles to convey findings in the most useful way possible. These included scoring matrices, radar diagrams, scatter plots as well as thematic narrative and recommendations.
The client was kept informed throughout the process through regular face-to-face meetings and weekly teleconferences.

The outcomes
The outputs from this programme of work have led to a much clearer understanding of leadership, strategy and architecture across the region. As well as identifying good examples of existing digital collaboration and practice, the report has also identified common challenges and opportunities. The research team has also produced a presentation pack to enable NHS England Midlands and East of England to engage regional leadership in driving an 'informed' strategy.
STPs have each received a two-page summary of the analysis for their geography, which enables them to benchmark against peers and highlights areas for progression and any support needed.
By ranking STPs against key themes, the project has also given a clear indication of which are the most progressive and offer the best starting point for a regional LHCR.
"The work that the CSU had done has allowed us to better understand the needs of our local STPs from a leadership, strategy and architecture perspective. We will now use the findings of the report to support the delivery of Local Health and Care Records (LHCRs) within our region."
Vikesh Tailor, Regional Interoperability Lead at NHS England