Apprenticeships are a way to gain the skills, knowledge and experience you need to get into your chosen career, while you study. They are available throughout your working life - from leaving school until you retire.

Types of apprenticeships
We offer a number of different opportunities for you to join our organisation as an apprentice within the NHS, giving you the chance to earn a salary while you learn.
As one of the largest commissioning support organisations, with clients throughout England, we can offer you apprenticeship opportunities in a variety of roles covering both clinical and non-clinical disciplines. We find our most popular apprenticeships are in non-clinical roles such as finance, human resources, business analytics, IT and procurement, but whatever you're interested in we'd love to hear from you.
We offer three different types of apprenticeships and typically aim to recruit up to 50 apprentices each year.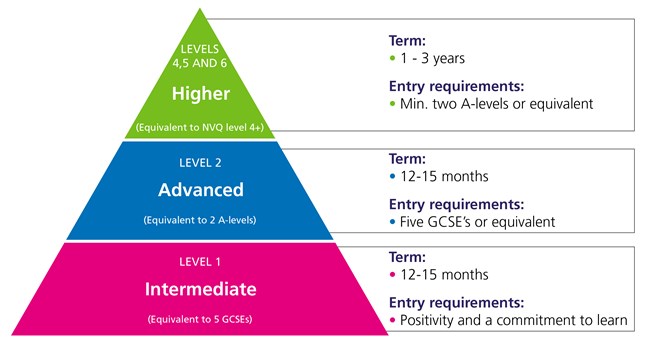 Whatever apprenticeship you choose, you will work towards nationally recognised qualifications as well as gaining invaluable real-life workplace skills and experience.

Why choose an Arden & GEM apprenticeship?
The NHS offers a huge range of exciting and challenging opportunities for people who are passionate about making a difference. With more than 300 different careers on offer all over the country, no matter where you start within the NHS, you will have access to extra training and be given every chance to progress within the organisation.
For you, that means incredible, hands-on experience at the cutting edge. It also means lots of support, plenty of qualifications and a competitive salary.
Arden & GEM apprenticeships provide an ideal combination of formal training and on-the-job experience designed to give you the knowledge and skills to kick-start your career in the NHS.
Gain qualifications: You will earn a salary while you add debt-free qualifications to your CV.
Develop your skillset: Our apprentices work with and are mentored by experienced staff, learn job-specific skills and study for a work-based qualification during their working week.
Acquire practical experience: Changing career, developing your experience or wanting to stay ahead of graduates, you can simultaneously study and gain valuable work experience.
Increase your future earning potential: Our apprentices often enjoy salary increases when they complete their training and improved earnings potential over the course of their career.
Open up career opportunities: Join the largest employer in Europe with access to over 300 different careers throughout the country.
Have you got what it takes?
As well as meeting the entry requirements you will need to demonstrate the following behaviours: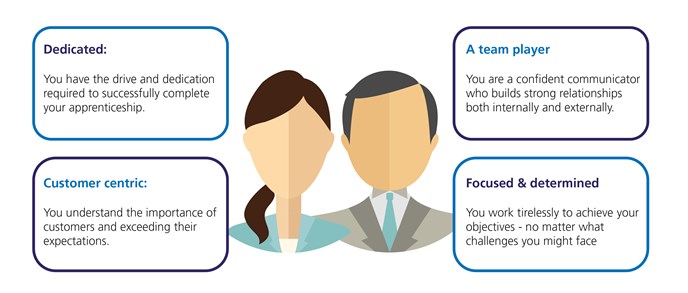 How to apply
If you would like to find out more about our Apprenticeship programme, please email our Senior HR Business Partner, Fiona Grove.
All our apprenticeships are advertised on the NHS Jobs website and the National Apprenticeship Portal.