Throughout England, the urgent and emergency care system is under intense pressure. The NHS Long Term Plan sets out ambitious targets to expand these services with the aim of ensuring patients get the care they need quicker, in more accessible locations, while simultaneously relieving pressure on A&E departments and providing better management of seasonal spikes such as winter.
Arden & GEM offers a range of solutions that are reducing the operational pressures faced in urgent and emergency care. Our services can improve performance, reduce unplanned and avoidable admissions, and empower citizens to self-manage and make informed decisions about how to access NHS services.

Strategy and collaboration
The integration of healthcare systems provides an opportunity to improve services and deliver efficiencies. Strong collaboration and aligned strategies will help you to better coordinate delivery and mobilisation plans, manage capacity, respond to surges and integrate services to drive out efficiencies. Whether your needs are for a longer term transformation or to develop resilience and contingency plans, we have experience of bringing systems together, including national bodies such as HEE and ADASS. We can deliver focussed accelerated learning events to build rapid engagement or provide more comprehensive strategy development and establish the governance, relationships and programme management to make delivery happen.

Improving patient flow
We provide a range of services that can improve the flow of patients, maximise capacity and increase financial efficiency within your system:
Our analytical capabilities help you to understand your current bed utilisation and deliver predictive modelling to inform future capacity and configuration decisions
Experienced Lean practitioners can support you to streamline services, improve consistency, reduce variation, remove unnecessary delays, identify and address bottlenecks
Pathway redesign and transformation support; from navigating patients away from A&E to more appropriate care settings (for example implementing Acute Mental Health liaison or GPs within A&E) to designing and implementing Discharge to Assess and frailty programmes.
A&E avoidance
We provide a range of services that can help you to manage your population more effectively to reduce avoidable urgent care admissions:
Risk stratification tools using the Johns Hopkins Adjusted Clinical Group (ACG) methodology to enable clinicians to identify and manage those at risk of unplanned admission
Service redesign that specifically targets those living with long term conditions and frailty
Digital therapeutics that empower patients to self-manage and remain healthy.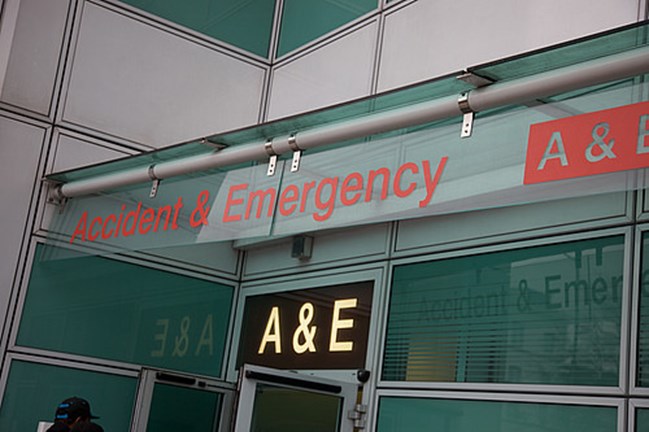 Behavioural change
Our award-winning social marketing team has a strong track record in delivering behavioural change campaigns. We use a 'people first' philosophy, built on research and insight, a proven approach to campaign management and a focus on evaluation. From creating healthier lifestyles, through to awareness and signposting for the best way to access services, we go beyond awareness raising to actually change behaviour, and even creating a new social norm.

Ambulance productivity and performance
We also offer a range of digital healthcare solutions that are improving the efficiency and effectiveness of ambulance services. By utilising satellite technology we are improving connectivity and providing ambulance staff with remote access to support from A&E doctors and nurse practitioners. This is empowering paramedics to deliver the most clinically and operationally effective response while simultaneously eliminating unnecessary A&E attendances.

Reducing seasonal pressures
From reoccurring demand spikes during winter, to strained services due to extreme weather conditions, we support healthcare systems to better prepare for seasonal pressures. Our work includes running accelerated learning events that bring together system-wide stakeholders to create shared understanding and joint initiatives to ease winter pressures. We also create and execute marketing campaigns to help your population stay well and choose the appropriate service for their individual healthcare needs.