It is estimated that supporting people to better manage their own health and engage with prevention activities could save the NHS £30 billion over the next three years.
The NHS Long Term Plan also aims to stop 85,000 premature deaths a year through early detection and ambitious new prevention programmes.
With expertise in engaging and activating patients to change behaviours and take responsibility for their own health, Arden & GEM is supporting people to stay well in a number of ways.
We are also experienced in bringing together the NHS, local government, voluntary sector and communities to work in partnership to meet their ICSs most pressing health concerns.

Behaviour change and self-care campaigns
Health messages come at us thick and fast. Whether it's eating more fruit and veg or eating less sugar, exercising more or drinking less alcohol; the key to successful social marketing is cutting through the noise to influence an individual to change his or her behaviour. Going beyond awareness raising to behaviour changing. Our specialists have a strong track record in delivering a range of behaviour change campaigns. Using a proven approach to campaign management and a people first philosophy, we have successfully delivered a variety of projects from increasing flu vaccine uptake to reducing smoking prevalence during pregnancy.
With an in-house graphic design team and experts in digital marketing and community outreach, we develop impactful integrated campaigns that achieve the desired outcomes, whether that's giving people the information they need to care for themselves, increasing confidence and ability to choose the appropriate health service or improving take up of screening programmes.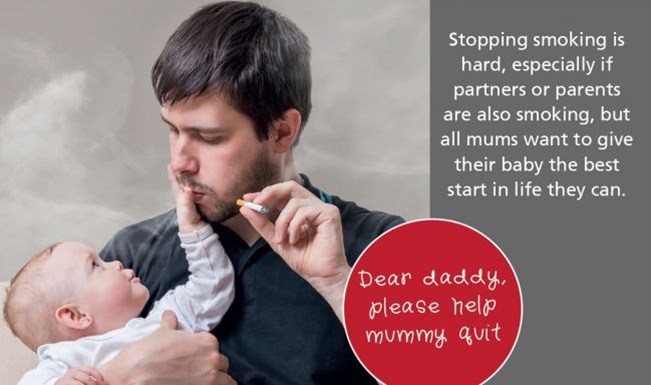 Digital solutions
By providing access to a range of digital services, we can enable patients to recognise their individual health risks and symptoms and manage their personal response to those risks. We are already supporting health systems in the creation and use of self-care management tools and apps, as well as the delivery of solutions that enable patients to be fully involved in care planning. We work in partnership with a number of organisations to accelerate access to evidence-based digital tools, such as Easychange, a portfolio of digital self-care tools built on 30 years of psychological research, and Mapmyhealth's digital therapeutic solution for people with long-term conditions, including the NICE endorsed Mapmydiabetes.

Supporting GPs and other professionals
To empower and enable individuals to take responsibility for their own health, health professionals need to have access to the information, resources and evidence base to effectively support their patients and populations. We have worked with commissioners and providers to develop and promote self-care toolkits. Compiled by pharmacists with experience of primary, secondary and community care – and with expertise in the latest NICE and NHS England guidance – the toolkits have supported healthcare professionals to work alongside their patients to ensure self-care is part of everyday life; improving health, wellbeing and self-management of long-term conditions.

Using analytics to make robust decisions
The NHS Long Term Plan sets out an ambition to use population health analytics to develop more targeted, preventative health interventions which will be vital to the sustainability of the NHS. At Arden & GEM, our team of health economists are already working to measure and interpret health outcomes and their association with the determinants of health, and analyse healthcare consumption by different populations.

When planning for and commissioning preventative healthcare, we must accept that the true value is unlikely to be realised for at least five to ten years – and often much later in terms of long-term outcomes, such as healthy life expectancy. This means it is even more important that decisions are robust and that clear expectations are set out for when return on investment can realistically be delivered.

One way we can support this is by working with commissioners to develop strong and successful business cases to set up new services and projects such as specialist clinics to detect genetic disorders.

Redesigning pathways to focus on prevention
Where pathways need to be changed to place a greater focus on either prevention or self-care, our service transformation experts can work with you to bring together stakeholders, identify potential options, model the potential outcomes of the change, implement the change and evaluate the impact.

We have successfully delivered a number of pathway change projects including mental health, frailty, pharmacy and integrating digital solutions.