At a time of unprecedented financial challenge within the NHS, the need to find solutions that can deliver efficiencies without compromising quality of care is common to all health systems.
At Arden & GEM, we are already supporting a range of organisations to meet ambitious financial targets, from analysing QIPP (Quality, Innovation, Productivity and Prevention) and CIP (Cost Improvement Programme) schemes and financial performance to developing new opportunities, in order to achieve large scale change.
By bringing together multidisciplinary expertise from functions including business intelligence, service transformation, finance and clinical support, we work collaboratively with you to 'stress test' current schemes, using analytics to unpick assumptions and delivery experience to test and develop plans. Working closely with clinical and operational leaders we can help produce a robust, evidence-based action plan that enables our clients to deliver the necessary improvements.
We continue to support the successful delivery of efficiencies by providing the ongoing analytics and insight required to ensure that delivery remains on track and that financial and clinical benefits are realised. We provide the dedicated resource, energy and determination required to strengthen efficiency delivery plans, reduce financial risk and enable quicker implementation.

Identifying relevant and realistic opportunities
Through our national work, research and analysis, we have built a wide library of successful change programmes informed by our knowledge team. We use this evidence base to support our customers to make improvements, at pace, building upon the learning of others. Our transformation specialists use this library, and their expertise, to source potential new project areas which our business intelligence experts then use to undertake comparative analysis to look for further opportunities and quantify the potential savings for identified areas.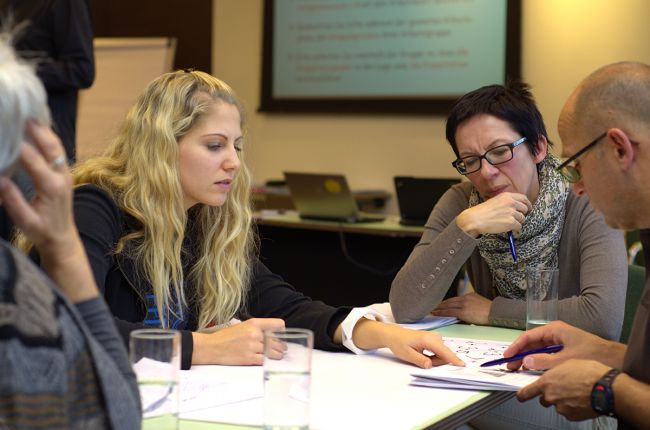 Turning opportunities into improvements
By adopting an open, transparent and collaborative approach, the Arden & GEM team is able to support both commissioners and healthcare providers to manage change with all stakeholders across their health system. We build relationships and trust with our clients, using regular workshops and group sessions to maintain buy-in and test our approach for your environment
With a proven approach to change and programme management, our transformation service can implement efficiency plans with rigour and speed. From mapping the detailed activities required to deliver the programme, to setting up and managing governance processes, to monitoring benefits realisation, we can effectively deliver large-scale and complex programmes.
Our finance experts are also able to draw upon decision support tools, such as Best Possible Value (BPV) as well as our own best in class in-house solutions, to help review current and potential cost pressures and the financial impact of any improvements or interventions made.
With a range of in-house clinical expertise, we are also able to support improvements in the following areas:

Prescribing and medicines optimisation
Our team of experienced pharmacists and pharmacy technicians has worked with a number of ICBs to deliver prescribing and medicines optimisation QIPP schemes, including proposals for prescribing reviews and prescribing switches. With a thorough knowledge of ePACT2 data and NICE guidance, and a successful track record in engaging primary care, we can also implement any changes and recommendations at a practice or community level. To minimise the risk to ICBs and ICSs we can deliver projects on an innovative gain share basis. Not only have our initiatives quickly delivered savings for the commissioner, they have also improved patient safety and reduced inappropriate use of medicines.

Clinical review and policy development
Ensuring the best clinical outcomes are achieved for patients, while local healthcare resources are utilised in the most efficient way, often requires a thorough review of treatment policies to ensure they are consistent and reflect the most up to date clinical evidence. We have worked with a number of local health systems to prepare evidence reviews and draft new policies, with a particular expertise in treatment policies for procedures with limited clinical effectiveness or restricted access. Our clinical support team is complemented by our engagement service, who have a range of experience in undertaking clinical and public engagement to ensure policy or service changes are informed by clinical opinion and patient experience.