Clinical Commissioning Groups (CCGs) are now able to identify opportunities to improve care, reduce unplanned emergency admissions and save money thanks to Arden & GEM CSU's risk stratification tool.
Already in use by numerous GP practices, Arden & GEM has been working with CCGs on a strategic approach to risk stratification which is enabling best practice to be shared across localities, and more consistent improvements in care to be implemented.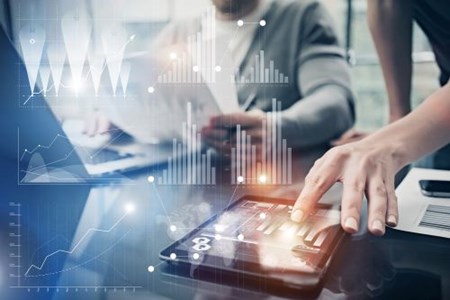 Understanding the challenge
With the NHS facing unprecedented demand for services, the pressure is on CCGs to find ways of delivering high quality services more efficiently.
Initiatives such as the Unplanned Admissions Enhanced Service have been introduced by NHS England to reduce avoidable unplanned admissions for patients who are at high risk of hospital admission or re-admission. Arden & GEM developed a unique set of algorithms which allows GPs to identify and monitor their most at-risk patients. Although this risk stratification tool is already being used effectively by GP practices to develop solutions to reduce patients' risk scores, its use at a locality level has been limited.
Rather than allow innovation to rest in practice silos, CCGs needed a tool which would identify common issues and examples of best practice, to enable learning to be quickly and effectively shared across their locality.

Our approach
Building on the success of the risk stratification tool for GP practices, we sought input from CCGs to identify the data and reports that would be most useful in understanding service demand and delivery and identifying opportunities to improve care.
Our next step was to develop reports which offer insight into specific issues or treatment pathways, as well as identifying population trends to support future commissioning. This is supported with training to ensure CCGs understand how to gain full benefit from the data, particularly when it comes to supporting a specific commissioning need.
Through close working relationships between our expert analysts and CCG clients, our Business Intelligence team is able to suggest areas to investigate and share best practice from other clients. As a result, we are regularly developing new, tailored reports for CCGs and STPs to provide the insight needed to deliver specific service improvements.
For example, Barnet CCG has used the tool to identify that their locality has a high proportion of adults aged 20-49 with multiple comorbidities.  This cohort is already making higher than average use of secondary care services. As they get older, they are more likely to be at risk of unplanned emergency admissions.
The tool has enabled the CCG to consider commissioning services that not only anticipate growth in demand as these patients age, but also provide early interventions which reduce the risk score of this cohort.
The tool is also helping CCGs and STPs identify patients who would benefit from multi-disciplinary support. Working with Leicester City CCG, we developed a report which utilises the population profiling and risk markers within the John Hopkins Adjusted Clinical Model to identify a group of patients which would be suitable for multi-disciplinary team care planning and interventions in the community.
Similarly, in Barnet, GP practices have given the Integrated Locality Team access to their clinical data so they can look at the top 3% of patients at risk of unplanned hospital admissions. Combining the tool's algorithms and local knowledge, the ILT can speak to GPs and patients to assess who is appropriate for further intervention versus those who have had a one-off emergency requirement which caused their risk score to spike.

Outcomes
Arden & GEM's risk stratification tool is already widely used by GP practices to identify and understand their patients most at risk of an unplanned emergency hospital admission. Thanks to a range of intuitive dashboards, practices have been able to identify the likely triggers of an admission and intervene to reduce the patients' risk score.
The tool has been broadened to enable CCGs to access predictive modelling tools based on primary and secondary care data. This also provides benchmarking performance within their own locality and against comparative CCGs elsewhere in the country to encourage learning. For example, our reports can identify if two practices with a similar population breakdown are showing a significant difference in costs for certain diseases. That analysis leads to conversations between practices and sharing of ideas.
Although using risk stratification at a more strategic level is still relatively new to most localities, we are already beginning to see the impact it can have.
Leicester City CCG, which has used the tool for over five years, is now starting to see a reduction in unplanned emergency hospital admissions thanks to effective interventions established following the identification and understanding of at-risk patients.
By providing this predictive profiling and service use analysis across localities, commissioners are proactively engaging with their practices to identify and deliver more opportunities to improve care and reduce costs.

More on this service