As our population ages and we find new ways to treat health problems, we are dealing with more complex needs and increases in demand. At the heart of meeting this challenge is information and insight which drives strategic decision making.
NHS Arden & GEM Commissioning Support Unit (CSU) has developed bespoke 'deep dive' packs, which bring together national tools and analysis with insight and local business intelligence to support service improvement.
This approach was applied to the respiratory disease pathway in Hardwick Clinical Commissioning Group (CCG) to support service improvements in smoking cessation, pulmonary rehabilitation and respiratory medicines management which will deliver predicted cost savings of £410,000 for the current financial year.

The challenge
The first Commissioning for Value packs (released in October 2013 and produced by NHS England, Public Health England and NHS Right Care) clearly showed CCGs and area teams 'where to look' as a first stage in identifying real opportunities to improve outcomes and increase value for local populations.
For Hardwick CCG the Commissioning for Value pack demonstrated specific issues related to Respiratory pathways – with a potential opportunity to save 5 lives per year and deliver up to £884,000 in efficiency savings.
The challenge for NHS Arden & GEM CSU's experienced team of analysts was to translate these resources from 'where to look' into 'what to change'. The 'deep dive' packs needed to deliver a detailed, accurate and meaningful analysis that could inform future commissioning decisions.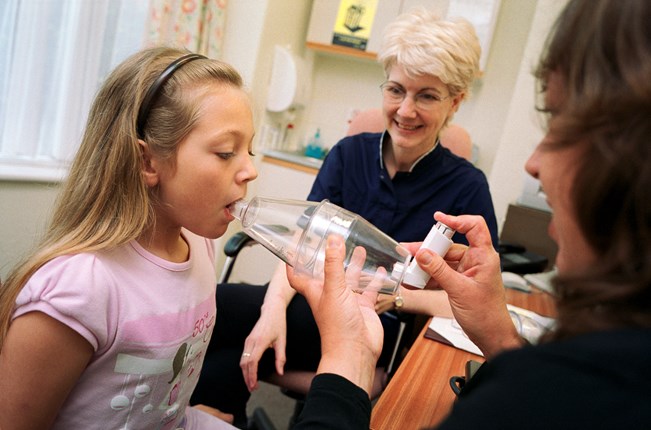 Our approach
A deep dive uses the latest data available and looks at an agreed area to gain a deeper understanding of any issues or variations across a specific programme of work or clinical pathway.
Working with local intelligence teams, the deep dive identifies opportunities for the improvement of clinical pathways. The packs are produced with specialist input from consultants in public health medicine at Solutions for Public Health (a service line within Arden & GEM with unique branding).
NHS Arden & GEM CSU used this innovative approach to successfully support Hardwick CCG to make decisions about respiratory disease service transformation.
The starting point for this project was to identify a 'cluster group' of CCGs with similar characteristics (e.g. total population, age profile, deprivation, ethnicity and population density) to Hardwick.
Using the cluster group as the benchmark, we focused our analysis on the indicators where the CCG fell into the 'worst' quintile, specifically considering risk factors, spend, quality, and primary and secondary care usage.
The team then quantified the potential improvements or savings that could be made if the CCG moved to the cluster average for these indicators, or moved to the top 20%. A detailed and thorough review of national evidence was conducted to identify potential interventions linked to the opportunities identified across the pathway.

The outcomes
The CSU's deep dive was able to build on national data to uncover that the CCG was in the worst quintile in the benchmark group for; total respiratory inpatient spend, and COPD and asthma emergency spend. The CCG was also in the worst quintile for emergency admissions for 'upper' and 'lower' respiratory infections and emergency admissions for children with lower respiratory disease.
For Hardwick CCG, the opportunities for improvement were first adjusted to account for the area's excess prevalence of COPD and the legacy of coal mining. The following recommendations were then made:
The CCG could save over £300k per year if it could reduce hospital admissions, in particular emergency admissions, for respiratory disease to the benchmark group average.
The admission rates per person with COPD were high. A clinical audit of COPD admissions against NICE Quality Standards was suggested to reveal opportunities to reduce admissions through better clinical management.
Pulmonary rehabilitation reduces admission for COPD and is very cost-effective. It was recommended that pulmonary rehabilitation service was reviewed and checks put in place to ensure all suitable patients were accessing it.
The admission rates per person with asthma were high. A clinical audit of asthma admissions against NICE Quality Standards was proposed to reveal opportunities to reduce admissions through better clinical management.
By reviewing prescribing for asthma, inhaled steroids and other respiratory conditions, more than £50k could be saved with a reduction of more than 17,000 items. 


Next steps
To date, Hardwick CCG has implemented a number of changes in areas such as smoking cessation, pulmonary rehabilitation and respiratory medicines management. These changes will deliver predicted cost savings of £410,000 for the current financial year, and will improve quality of life for patients who access these services.


More on this service