Complete Care Community is an innovative national programme designed to support health systems utilise Primary Care Networks in tackling health inequalities.
The NHS Long Term Plan established clear objectives for health systems to deliver improvements in health inequalities that have been a persistent feature of the social landscape of England. More recently, COVID-19 has also put a spotlight on how social, economic and environmental conditions are inextricably linked to the health and wellbeing of our population.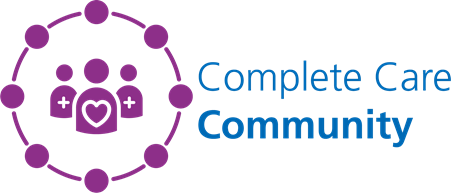 Complete Care Community is being delivered by Arden & GEM and Healthworks, with clinical leadership provided by Professor James Kingsland OBE. The programme centres on working with Primary Care Networks to identify the key health inequality challenges faced by local populations, in particular those associated with the wider determinants of health, that require collaborative working with local councils and other agencies.

Addressing health inequalities by NHS England and NHS Improvement


Phase one of the programme has already surpassed its target for identified demonstrator sites, with NHS England and NHS Improvement regional funding secured towards each of the pilots. Work has already begun to support sites tackle complex health inequality challenges including knife crime, obesity, prison populations, and child and adolescent mental health.
Complete Care Community aims to enable a more systematic approach to addressing the underlying health inequalities that exist within communities and how they can be managed.
Each individual project will filter into a national programme evaluation so that learning and replicable best practice can be shared with the wider health system.